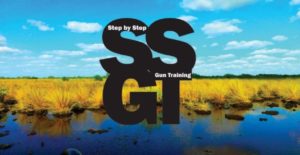 Sign up on line
Scoot and Shoot SSGT Range Day
SSGT events are a way to practice your self-defense skills in a more realistic manner. When you shop at your favorite grocery store or eat at a restaurant, there are armed citizens there with loaded firearms. Everyone is safe because the armed citizen keeps their firearm holstered. When a condition Red happens and a fire arm needs to be deployed, it will be presented from a concealment holster with our innocent victim moving and shooting. To practice these skills you can take a 2 day 20 hour class that you may have to travel across the country and pay $600 for the class alone. Other expenses will include hotel, travel, time from work, restaurant food, etc. We value this type of training and do it ourselves. Our events will only take up as little as part of your day and cost much less. You can practice to shoot competition (IDPA, IPSC, etc.) which is a good thing. In any competition shooters will try to "game it" and proper self-defense skills may suffer. If you really take self-defense seriously come train with us.

Our typical Scoot and Shoot is 3 hours and $40
SSGT a Perfect Run LouLand Stage 2 YouTube Video
SSGT Pre Live Fire Range Day Dry Practice safety skills YouTube Video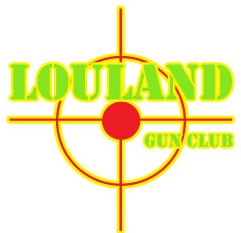 Aerial LouLand Check out this video on YouTube:
Map 12425 Union Rd, Naples, FL 34114
Ask about our 2 Gun defensive Rifle/Pistol Stage.
Pistol clinics and Basic pistol for concealed carry are available in the afternoon
We can book special classes and private events almost any time just ask us.
Private Lessons are available. Be a shooting event organizer
We will have access to multiple bays with reactive steel targets. You can shoot your rifle at paper targets if you want (bring your own paper target) we will have cardboard backers and target stands. We have the range from 9am – 9pm. Low Light shooting is available in the evening if you so desire. Pre Qualification is required for Night time shooting. For more detailed information/questions call or text Jeff 239-641-6140
This will be Fun and we will provide some instruction
Please bring your own gear (or let us know is you need to borrow something) Download the PDF What to bring
Gun
Ammo approximately 200-300 rounds
Good non collapsible holster
Good belt
Hat
Closed toe shoes
High neck long sleeve shirt that is not as likely to catch hot brass
Long pants
Mag pouch or suitable pocket
Ear Protection
Eye Protection including side shields
Sunscreen
Bug Spray
Beverage and snacks for yourself
Chair
A Great Attitude!
We will have a maximum number of spaces available
This is a Non-Refundable Prepay event because we have to cover the range fees regardless.
Personal videotaping and photography will be allowed If you do not want to be videotaped it will be up to you to let people know.
Contact us to reserve your spot or if you have any questions etc.
Jeff Street 239-641-6140 Call or Text
Always receive professional training before arming yourself. We are not attorneys. We do not give legal advice. We give practical advice. In all instances, anyone associated in any way with this class expressly disclaim any liability that may result from the use or misuse of any of the techniques or other information featured in this class or links from this Class/website or any other source. Safety for you and your family is your responsibility.